Back to the overview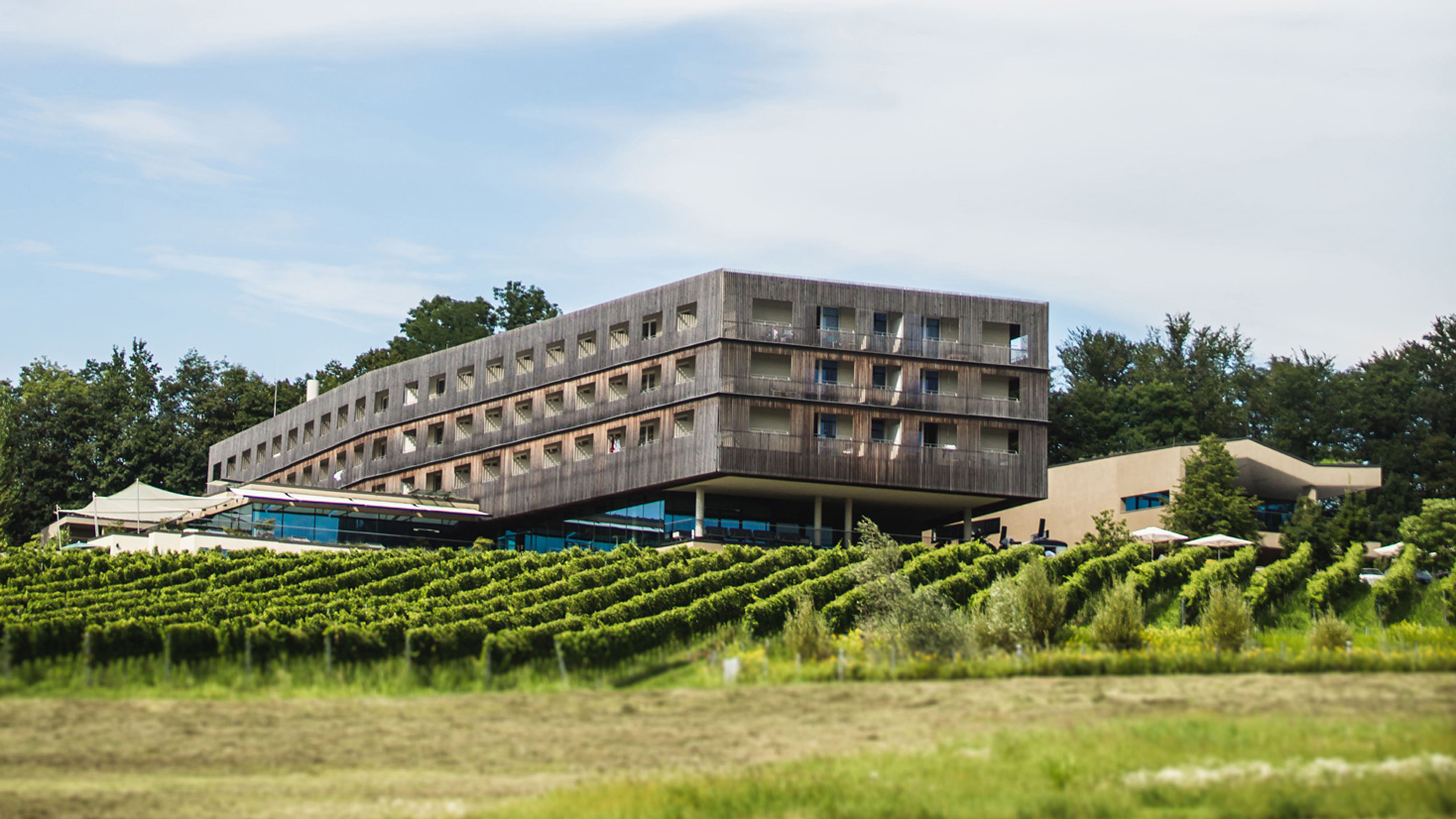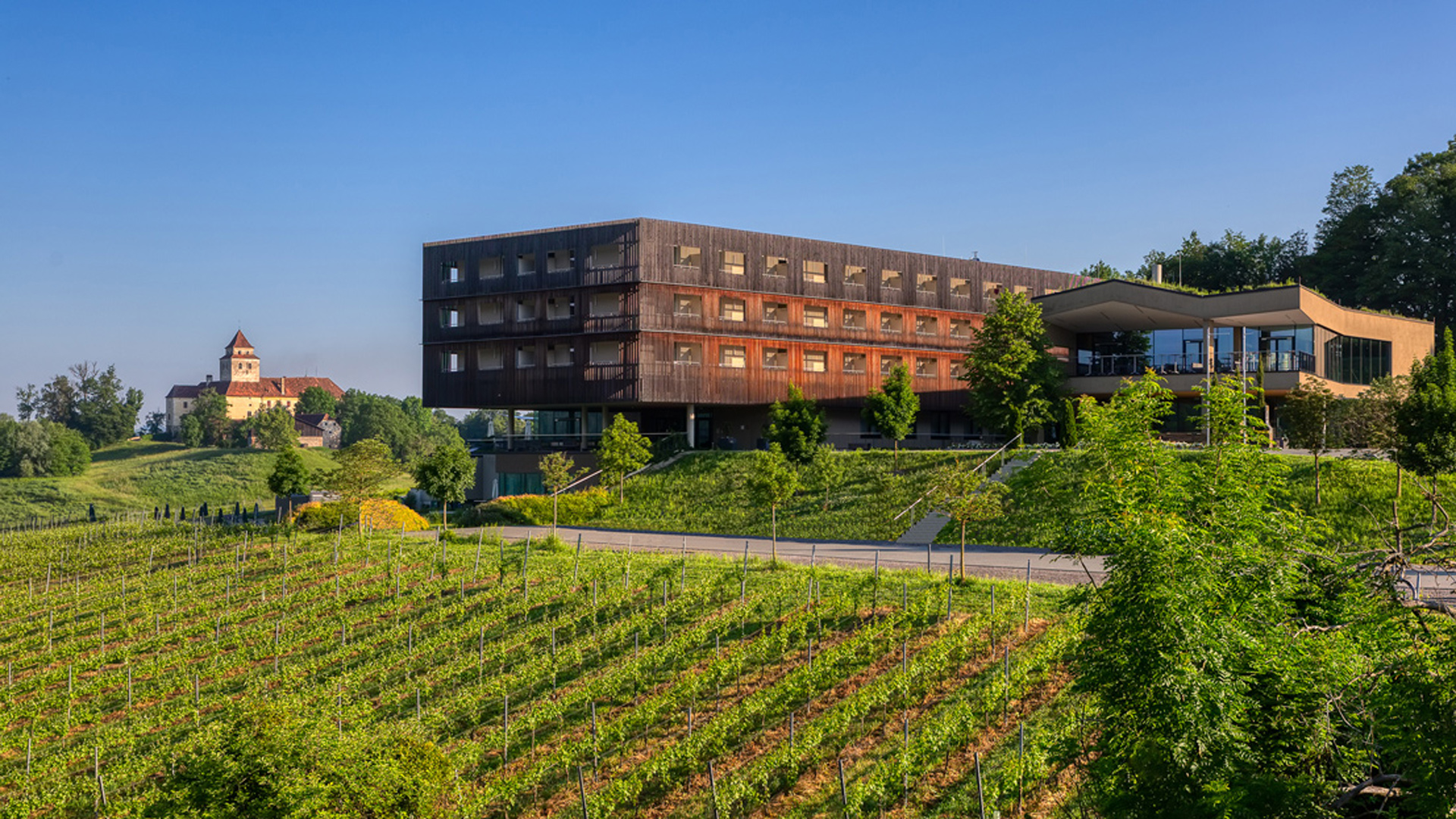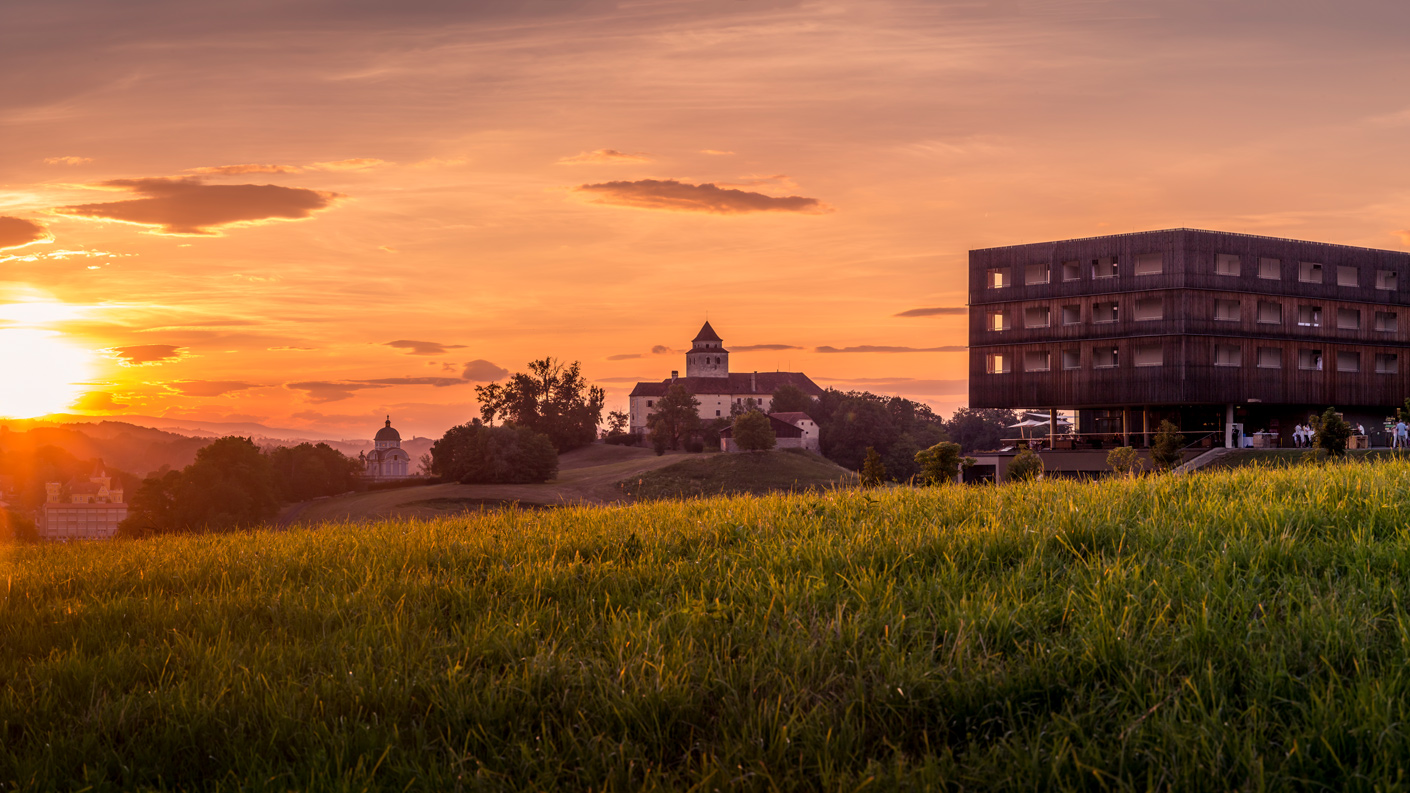 Special hotel in the vineyards
Team Offsite in Austria
Southern Styria, Austria
from 110 €
/ p.p. / Night
Spa & wellness area
available
Recreational opportunities
available
Non-smoking room
available
Charging station
available
High-Speed Internet
available
About the location
This will be your accommodation
The Wine & Spa Hotel in Styria is the perfect place for successful meetings and events.
.
Modern, natural, controversial - this is the specific style of the hotels. The gimmick of the meeting room is a glass front overlooking the beautiful sea of vineyards, which provides the best space for innovative breakthroughs, new ideas, concentration and relaxation for the mind.
And when the sun slowly disappears behind the hills and the sky glows with warm colors, we know we are in a place of beauty and creativity.
102 rooms & suites, a spa club with outdoor pool, event areas and a wine bar, make the wine experience spürbar.
.
This will be your workspace
Whether it's a corporate event, an inspiring conference, a creative workshop, a breathtaking product presentation, an epically large customer event or an intimate get-together, you've come to the right place.
A place where your dreams become reality and your event becomes a unique experience.
Eat & Drink Options - how we take care
Culinary hearts beat faster when the Kitchen Rockstars get to work. Their secret? A mix of regional ingredients, seasonal products, creative inspiration and a touch of internationality. The claim: Individual and tailor-made. Just the way you want it. And so that everyone keeps a clear head, there are healthy snacks for the seminar breaks
.
This is how you can get active
Biking, hiking, events, excursions …
.
Ready for an adventure on two wheels? Here are numerous Entedckungstouren.
The Kamptal has many highlights to offer! From art & culture such as the operetta in Langenlois, the Loisiarte in the WeinWelt, the music festival in Grafenegg üover culinary highlights such as the Kellergassentour or Kostbares Kamptal to sporting events such as the Wachau Marathon and seasonal events such as Advent in Grafenegg.
.
Location
It is located on the famous Styrian Wine Road and is thus surrounded by vineyards. This unique location allows a free flow of creativity and inspiration with a view of the vineyards.
Arrival by train
.
Station Spielfeld (1km Enterfnung)
Arrival by car
Distance to the highway: 2 km
Distance to the airport: 30 minutes drive from Graz airport
.
Graz: 30 minutes drive
Map
FAQ
Why you should book with meetreet?
At meetreet, you receive additional services such as a direct contact person or simple contract processing. The prices vary in many cases depending on the season and the location's capacity.
Why should we make the inquiry with meetreet?
You have a direct contact person with us. The location receives all the necessary information and we connect you with the appropriate partners in the region. This saves you a lot of time in the research and you can start with a good feeling.
Is our inquiry binding?
No, with your inquiry, there is no obligation to book. However, you should only inquire if the location really fits your requirements. Obligation arises only when confirming the non-binding offer and singing contract with the location.