Back to the overview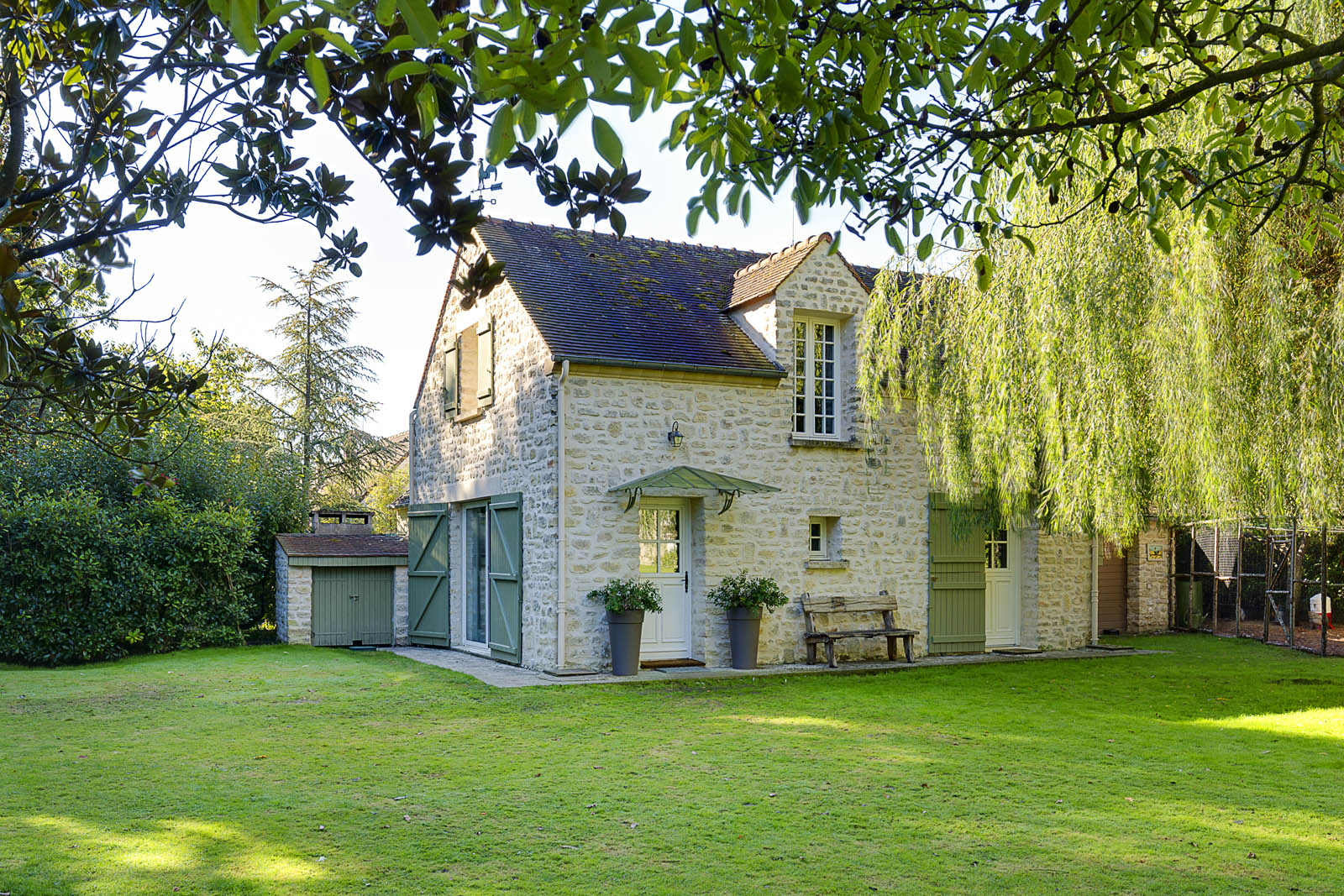 Villa with garden near Paris
Team event location near Paris
Paris, France
Spa & wellness area
available
Recreational opportunities
available
Co-working opportunities
available
Self catering with kitchen
available
About the location
A beautiful garden, a historic house and an atmosphere that couldn't be more inviting. This location is the perfect city get away for teams who want to meet in Paris.
The historic house is modernly furnished inside and has a spacious indoor pool. The extensive garden, lined with old trees, bordered by a beautiful little river and a green meadow is a real highlight. This has already convinced numerous film productions that use this area for their production.
There are hotels in the immediate vicinity and partners can provide catering. There is space for more than 100 people in the house and many more in the garden.
However, overnight accommodation directly on the site is limited to 8 people. Nearby hotels offer good alternatives.
In this special place in France you can celebrate, enjoy, but also make productive progress.
Location
On the extended outskirts of Paris in the countryside directly on the Mauldre river.
Arrival from Paris center
By car
Paris center 1h
Paris city boundary 30min
Paris airport 25 mins
With public transport
Map
FAQ
Why you should book with meetreet?
At meetreet, you receive additional services such as a direct contact person or simple contract processing. The prices vary in many cases depending on the season and the location's capacity.
Why should we make the inquiry with meetreet?
You have a direct contact person with us. The location receives all the necessary information and we connect you with the appropriate partners in the region. This saves you a lot of time in the research and you can start with a good feeling.
Is our inquiry binding?
No, with your inquiry, there is no obligation to book. However, you should only inquire if the location really fits your requirements. Obligation arises only when confirming the non-binding offer and singing contract with the location.