Back to the overview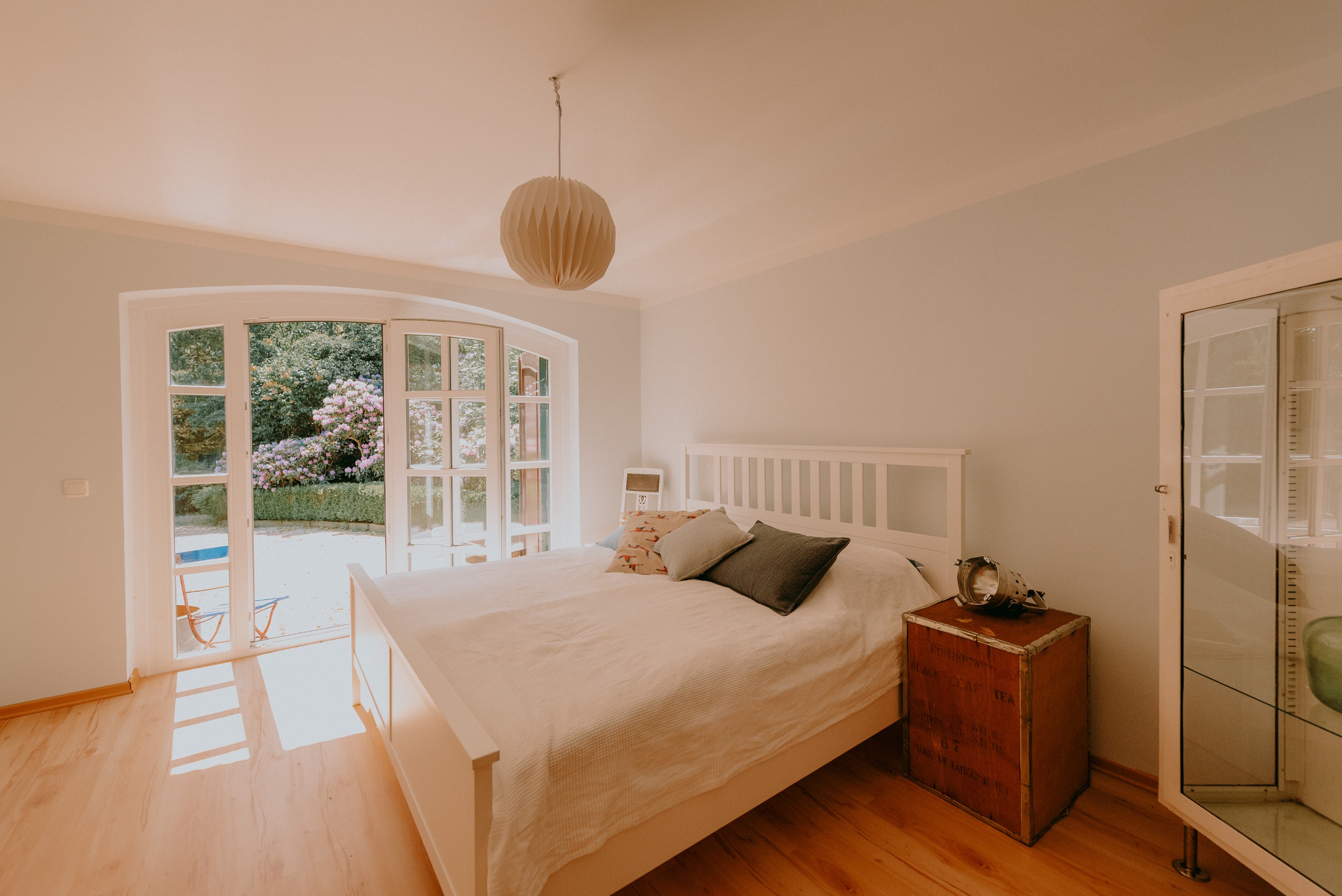 Group Country House
Seminar house near Hamburg
Pinneberg, Germany
Recreational opportunities
available
Co-working opportunities
available
Non-smoking room
available
Self catering with kitchen
available
High-Speed Internet
available
About the location
Our highlight in the north - 45 minutes from Hamburg.
The house offers 10 bedrooms (6 of them with directly adjoining bathrooms) on approx. 630 square meters. A 100 square meter living and dining room with a large open fireplace. There is also a cozy bar with its own fitted kitchen.
A sauna, a rustic bar and a large garden.
In addition to a large collection of games that you are welcome to use, the location has its own bookcase.
Location
40 km - 45 min from HH center and airport
surrounded by fields near Elmshorn
It is 10 minutes to the Elbe with its endless cycle paths, and the North Sea near Büsum can be reached in a good 1 hour.
Map
FAQ
Why you should book with meetreet?
At meetreet, you receive additional services such as a direct contact person or simple contract processing. The prices vary in many cases depending on the season and the location's capacity.
Why should we make the inquiry with meetreet?
You have a direct contact person with us. The location receives all the necessary information and we connect you with the appropriate partners in the region. This saves you a lot of time in the research and you can start with a good feeling.
Is our inquiry binding?
No, with your inquiry, there is no obligation to book. However, you should only inquire if the location really fits your requirements. Obligation arises only when confirming the non-binding offer and singing contract with the location.