Back to the overview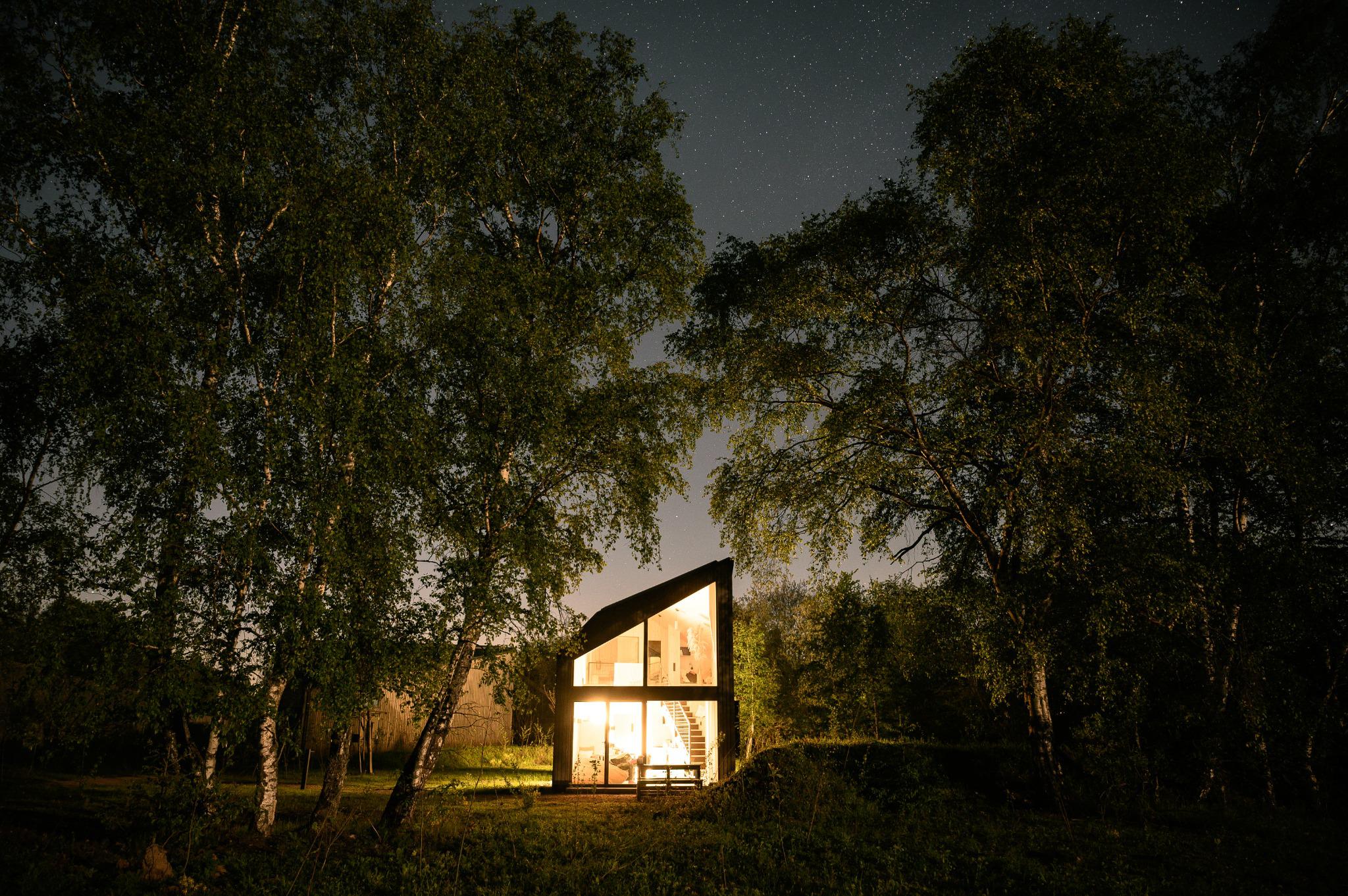 Group House in the Eifel mountains
Unique retreat in the middle of the Eifel National Park.
Eifel, Germany
Self catering with kitchen
available
High-Speed Internet
available
Charging station
available
Recreational opportunities
available
Spa & wellness area
available
Non-smoking room
available
About the location
The ideal place to get together with the team. This is a unique retreat in the middle of the Eifel National Park.
You are surrounded by nature and a car-free facility.
Where you stay
in sustainably built cabins made of natural materials.
Dogs love nature and are also welcome.
8 x cabins for 2 persons each
3 x cabins for 4 persons each
The compact 2-person cabins are designed as duplexes. On the lower level you will find the living and dining area with a small, fully equipped kitchen, comfortable seating and lounging areas as well as a centrally located fireplace.
Max. 28 x people.
Find inspiration
Use this accommodation as a source of inspiration - to rethink, recalibrate, reboot.
Various spaces on the grounds invite you to gather, and group rooms within walking distance can be added.
A retreat for groups
For workation - focused work with a vacation feeling. Or for self-reflection with on-site coaching.
Activities on site
Tandem parachute jump for adrenaline junkies.
E-bike tour
Sailing & swimming
Yoga session for the consciousness
Guided forest bathing
Simple and plain, bright and spacious, cozy and natural, straightforward and pared down. #meetousidethebox
Location
In the middle of the Eifel National Park.
70 km from Cologne
45 km from Aachen
By car
Cologne 1h 11min
Aachen 1h
Düsseldorf 1h 23 min
By train
Kall train station (30 minutes)
Map
FAQ
Why you should book with meetreet?
At meetreet, you receive additional services such as a direct contact person or simple contract processing. The prices vary in many cases depending on the season and the location's capacity.
Why should we make the inquiry with meetreet?
You have a direct contact person with us. The location receives all the necessary information and we connect you with the appropriate partners in the region. This saves you a lot of time in the research and you can start with a good feeling.
Is our inquiry binding?
No, with your inquiry, there is no obligation to book. However, you should only inquire if the location really fits your requirements. Obligation arises only when confirming the non-binding offer and singing contract with the location.