Back to the overview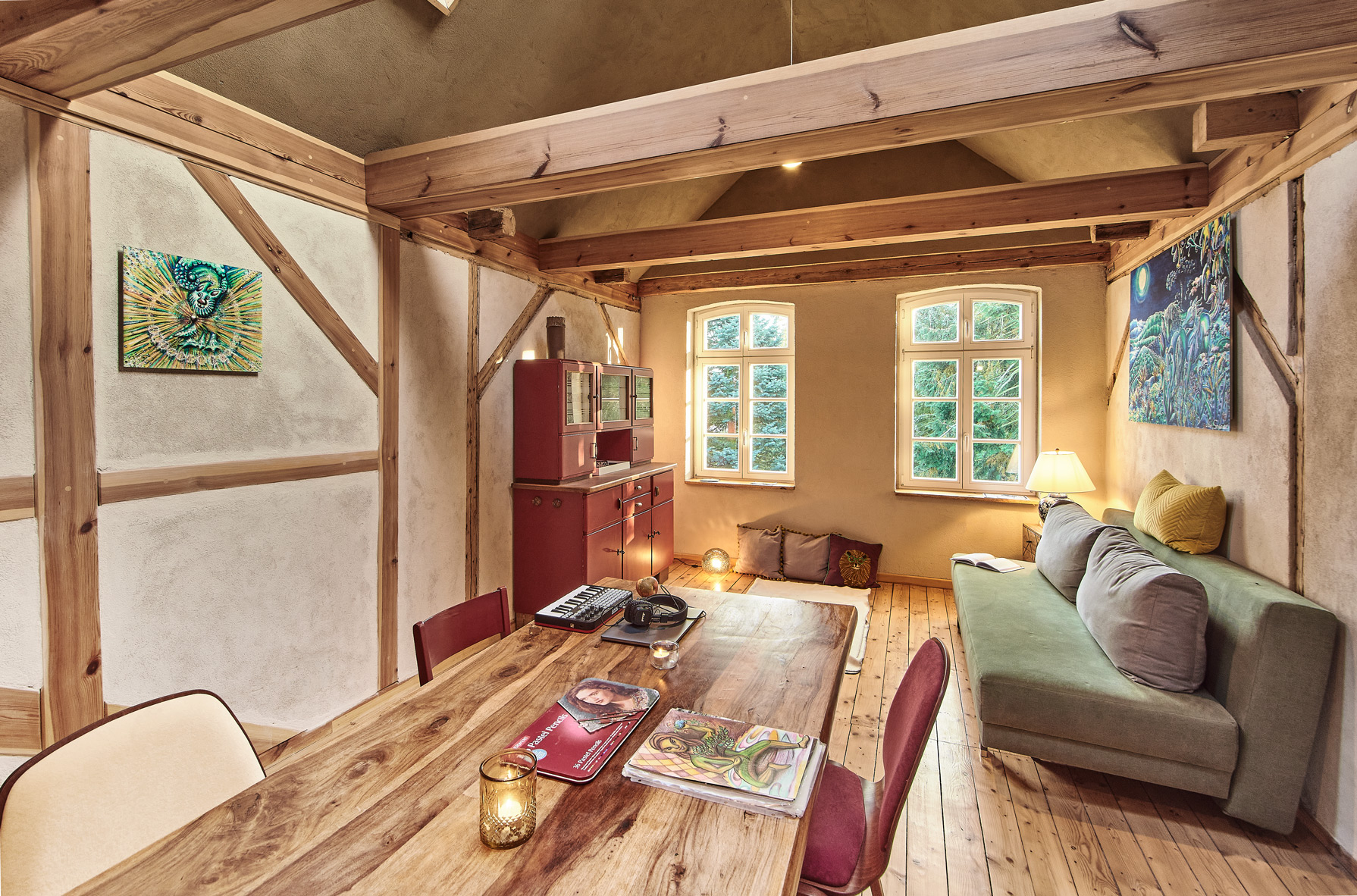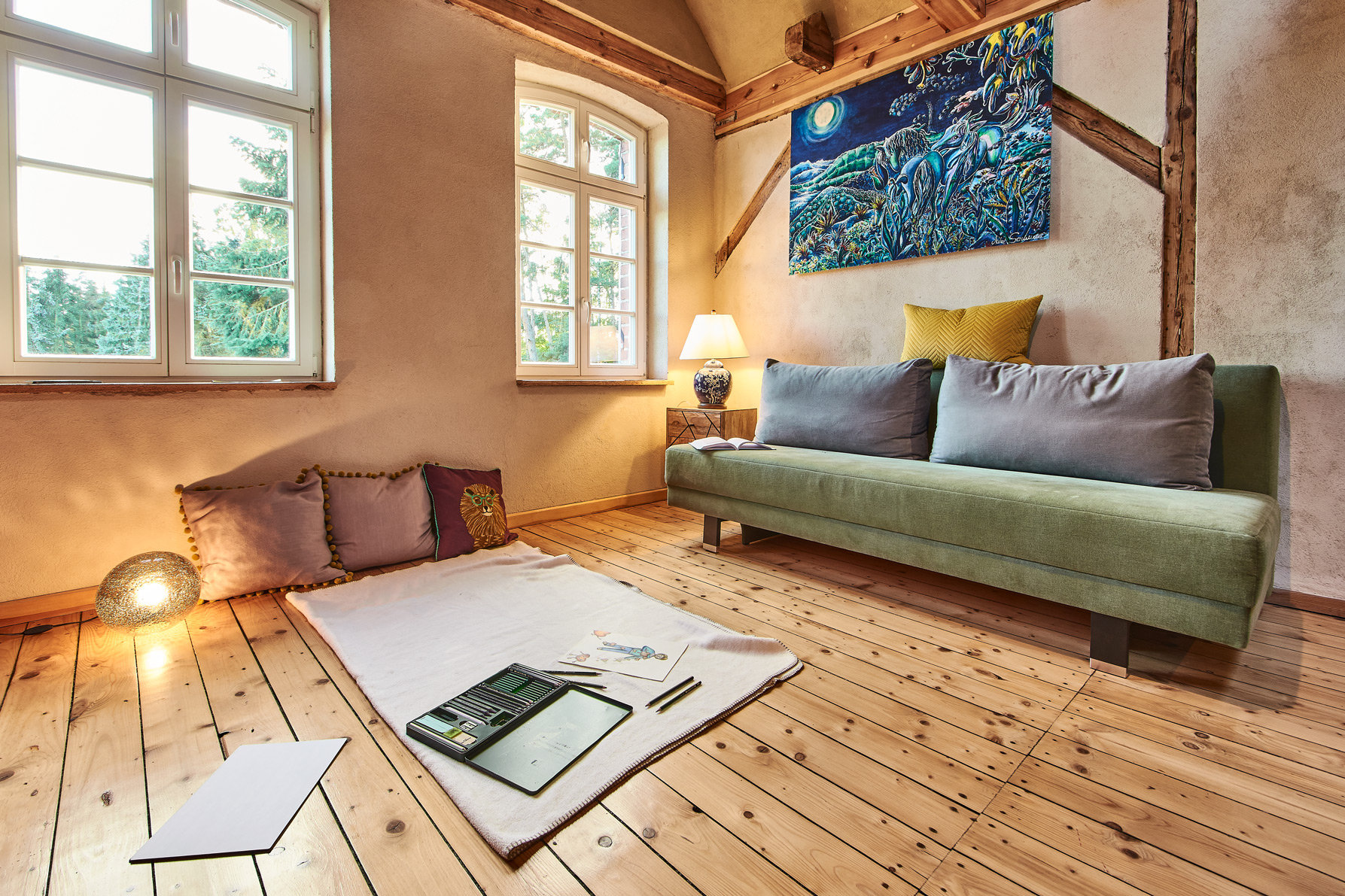 Hof mit Garten und Küche
Selbstversorgung für Tagungen und Workshops
Bad-Belzig, Germany
Self catering with kitchen
available
About the location
Be creative - that's exactly what you can do here. Here you can cook, meet and be creative.
The place where you always postpone your departure. The special seminar location: A place for doers of doers.
Here is where you sleep
The apartments are individually furnished, of high quality, comfortable and close to nature.
3 separate and individual apartments
Garden view and forest view
You can get creative here
a large, modern and comfortable working room
... there is also enough space in the garden.
Natural meadows with inviting paths, seating meadow, herb garden, small water landscapes and snack garden, woodland, kitchen garden.
Location
Quietly located in the Nature.
By car/bus
Berlin (107 km) 1h 20min
Hamburg (326 km) 3h 20min
By train
Map
FAQ
Why you should book with meetreet?
At meetreet, you receive additional services such as a direct contact person or simple contract processing. The prices vary in many cases depending on the season and the location's capacity.
Why should we make the inquiry with meetreet?
You have a direct contact person with us. The location receives all the necessary information and we connect you with the appropriate partners in the region. This saves you a lot of time in the research and you can start with a good feeling.
Is our inquiry binding?
No, with your inquiry, there is no obligation to book. However, you should only inquire if the location really fits your requirements. Obligation arises only when confirming the non-binding offer and singing contract with the location.