Back to the overview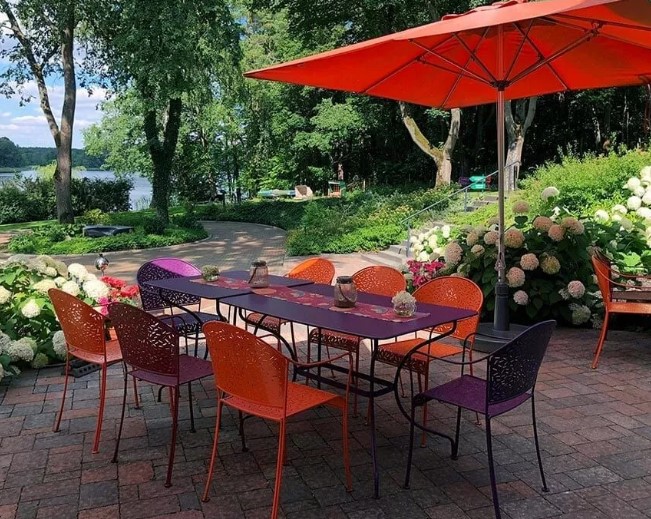 Location nearby the lake
Guesthouse for Workation and Offsite
Fürstenberg/Havel, Germany
Recreational opportunities
available
Co-working opportunities
available
Non-smoking room
available
High-Speed Internet
available
Charging station
available
Spa & wellness area
available
About the location
A spacious property with plenty of retreats and room facilities for privacy. The country house is built as a location for the next workation trip.
We are convinced that this place is perfect for meetings, seminars and trainings for employees with up to 20 people.
The Brandenburg lake landscape guarantees a quiet atmosphere, so that your content is in focus.
There is also enough space:
18 x double rooms and suites
There are nine guestrooms in the main house, two double rooms in the guesthouse and seven double rooms in the Remise.
Spacious function rooms
Free use of bicycles and boats. These are at your free disposal during the day.
Our personal highlight: You can cool off in the cool waters in their private lake.
The country house is an extraordinary hotel. It is a place of peace and nature.
You can charge any model at the charging station for e-cars.
Location
1h mit dem pkw von Berlin
ca. 9 km nach Fürstenberg/Havel
Map
FAQ
Why you should book with meetreet?
At meetreet, you receive additional services such as a direct contact person or simple contract processing. The prices vary in many cases depending on the season and the location's capacity.
Why should we make the inquiry with meetreet?
You have a direct contact person with us. The location receives all the necessary information and we connect you with the appropriate partners in the region. This saves you a lot of time in the research and you can start with a good feeling.
Is our inquiry binding?
No, with your inquiry, there is no obligation to book. However, you should only inquire if the location really fits your requirements. Obligation arises only when confirming the non-binding offer and singing contract with the location.