Back to the overview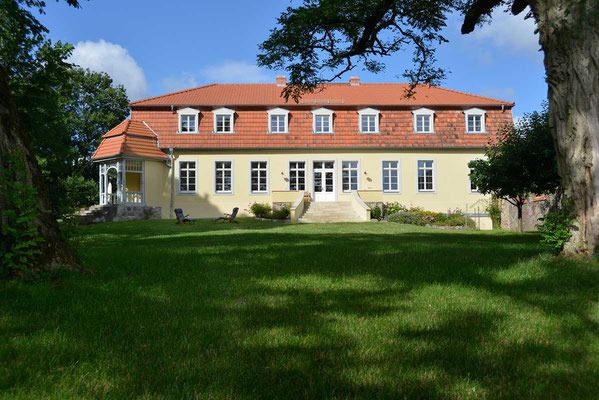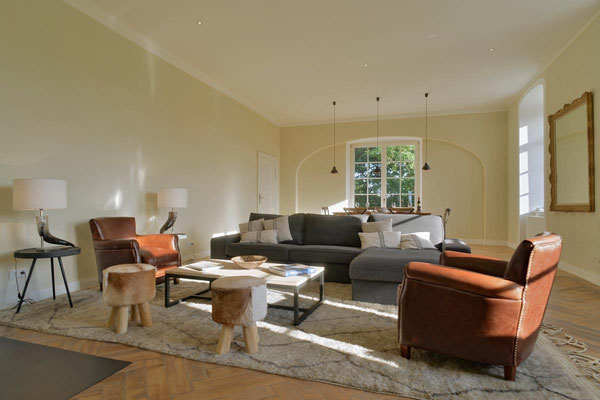 Luxurious country house
Exclusive Team Offsite Experience in Brandenburg
Brandenburg, Germany
Non-smoking room
available
About the location
The modern and brightly furnished country house invites teams to leave the city and find focus or rest.
Here, the focus is on self-catering.
The spacious outdoor area is optimal to simply move the meeting or relaxation outside.
What else is there to discover
The surrounding, almost untouched natural landscape can be explored on hiking or biking trails, the numerous lakes offer refreshment in summer and the open fireplace warmth in winter.
Here you can make yourself comfortable
6 bedrooms, each with its own bathroom
Space for up to 12 people
Your team will really come together around the open fireplace for campfire stories and guitar music.
Nearby is a wonderful inn serving regional specialties.

Some action & activities with the team
Cycling (bike rental can be arranged)
Walking
Hiking, swimming, hunting & fishing
boating, water skiing, horse riding & bird watching
Location
Located 120km north of Berlin in the middle of the Uckermärker Seenplatte.
Arrival by car
from Berlin 120km (1h45min)
Map
FAQ
Why you should book with meetreet?
At meetreet, you receive additional services such as a direct contact person or simple contract processing. The prices vary in many cases depending on the season and the location's capacity.
Why should we make the inquiry with meetreet?
You have a direct contact person with us. The location receives all the necessary information and we connect you with the appropriate partners in the region. This saves you a lot of time in the research and you can start with a good feeling.
Is our inquiry binding?
No, with your inquiry, there is no obligation to book. However, you should only inquire if the location really fits your requirements. Obligation arises only when confirming the non-binding offer and singing contract with the location.