Back to the overview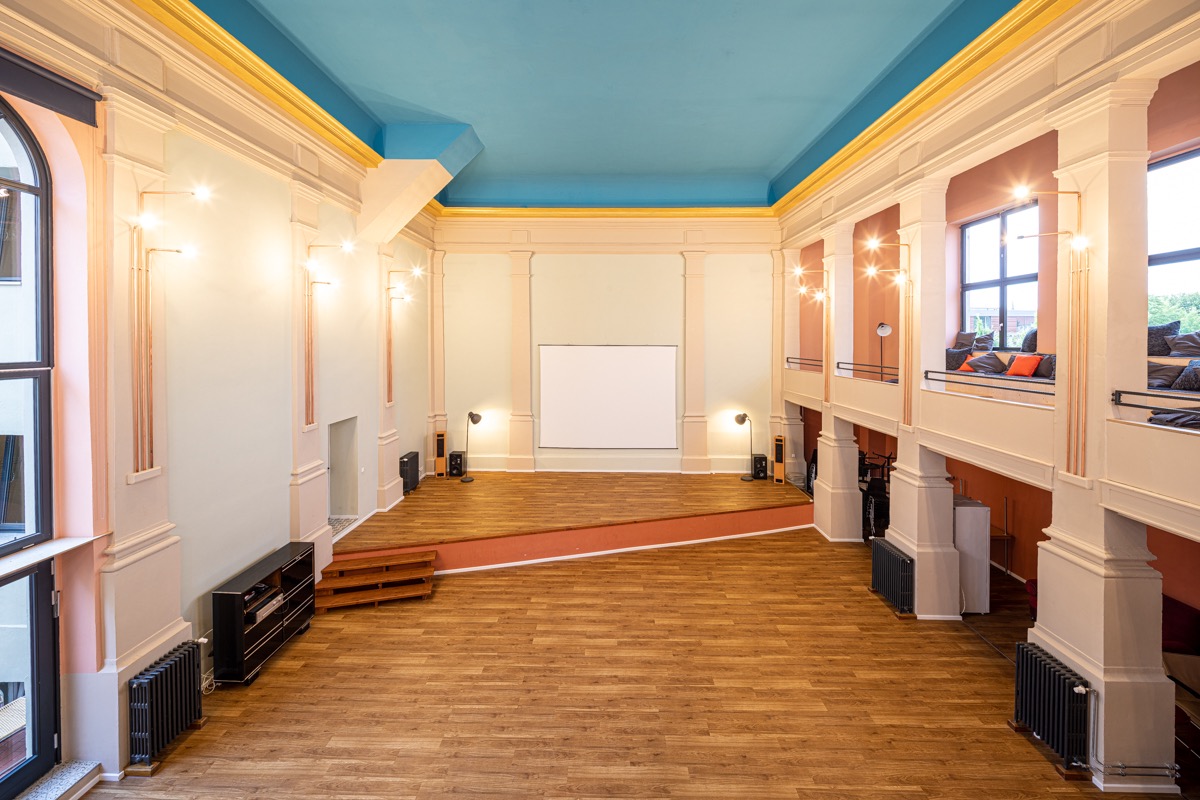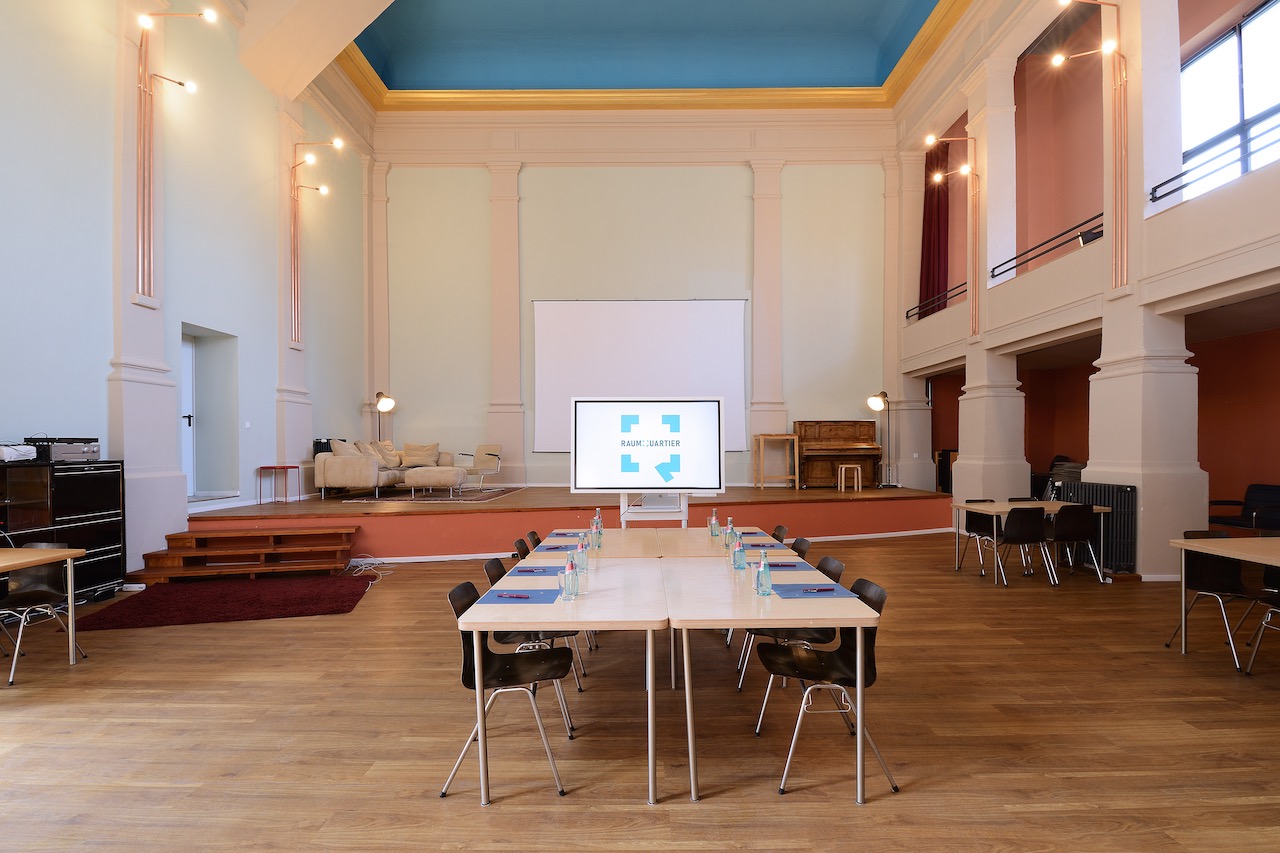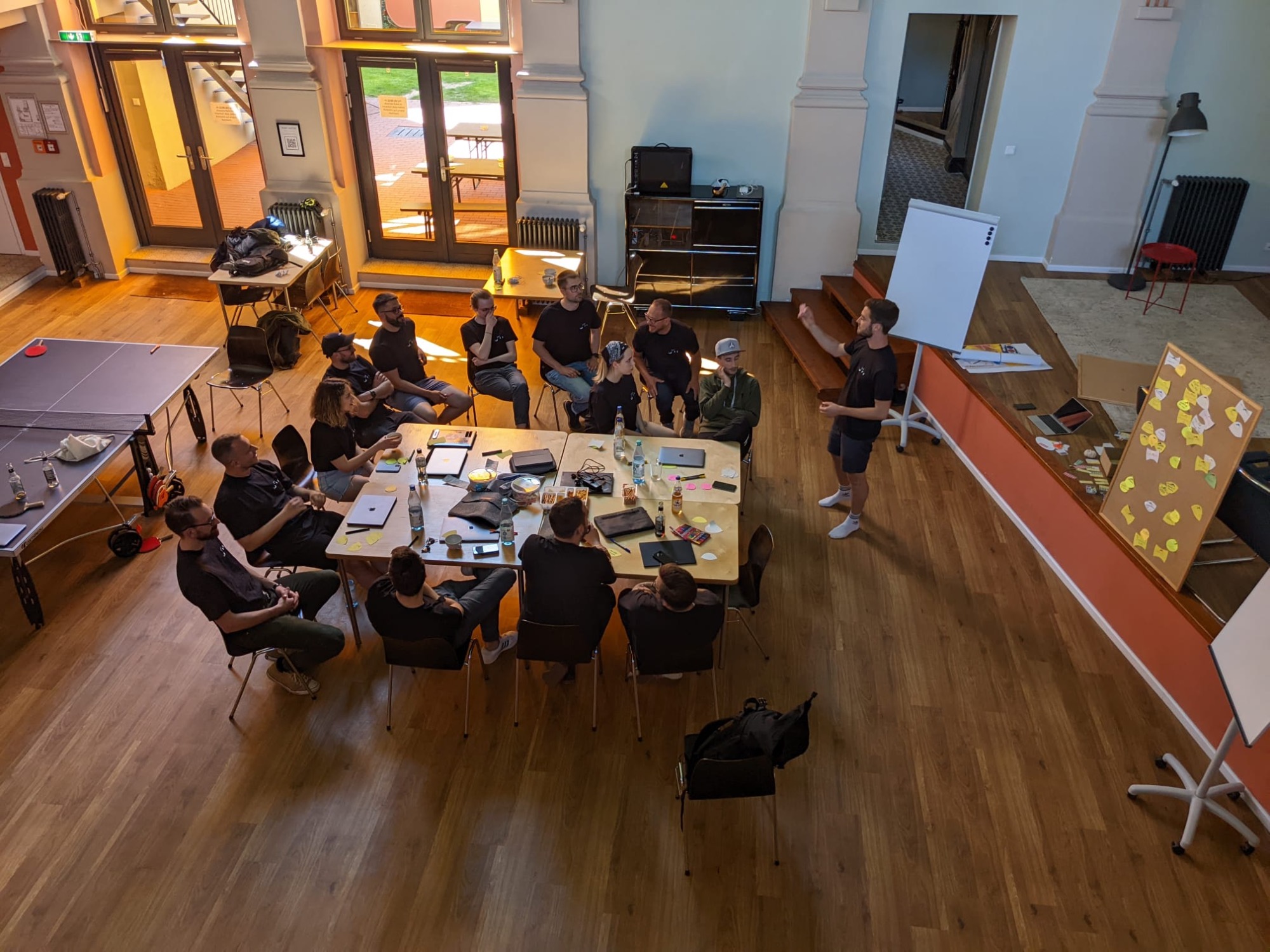 Open space with creative spaces
Team Event Location near Berlin
Brandenburg an der Havel, Germany
from 750 €
/ Exclusive venue
Recreational opportunities
available
Non-smoking room
available
Self catering with kitchen
available
High-Speed Internet
available
About the location
This will be your accommodation
Welcome in Brandenburg an der Havel.
The location is in the heart of Brandenburg with many design options for a great time. Celebrate your party in our unique hall, relax from everyday life in the cozy bunks or organize a productive workshop in a special atmosphere.
We offer your community the perfect place for an adventure or a break. Plan your trip to the Raumquartier on your own, or let our service support you. Our prices: Price per night during the week €715.00, price per night at the weekend €1,250.00
This will be your workspace
In one of the most beautiful cities in Brandenburg, with perfect transport connections to Berlin (RE1 Berlin Zoo-Brandenburg 40 minutes), the Raumquartier offers an extraordinary atmosphere.
With a large stage, a 120 square meter hall and 2 galleries with separate workstations, your workation will be a success - we support you with technology, catering and staff.
Eat & Drink Options - how we take care
Self-caterers will find everything they need in the open kitchen in the hall. If you would like to book catering, you can choose between three providers (vegan, classic, exclusive)
This is how you can get active
Bike rental and/or guided bike tours with the former World Champion Bert Grabsch
SUP rental (Kolula) directly via app and Raumquartier discount code
Guided SUP tour or professional group workouts
Brandenburg with personal trainer Thomas Seide
canoe rental
Yoga and massages with Christin Meier
Cooking courses with Tina Faßhauer
Location
In the center of Brandenburg. 1 minute walk from the Havel. In the midst of green nature.
Map
FAQ
Why you should book with meetreet?
At meetreet, you receive additional services such as a direct contact person or simple contract processing. The prices vary in many cases depending on the season and the location's capacity.
Why should we make the inquiry with meetreet?
You have a direct contact person with us. The location receives all the necessary information and we connect you with the appropriate partners in the region. This saves you a lot of time in the research and you can start with a good feeling.
Is our inquiry binding?
No, with your inquiry, there is no obligation to book. However, you should only inquire if the location really fits your requirements. Obligation arises only when confirming the non-binding offer and singing contract with the location.