Back to the overview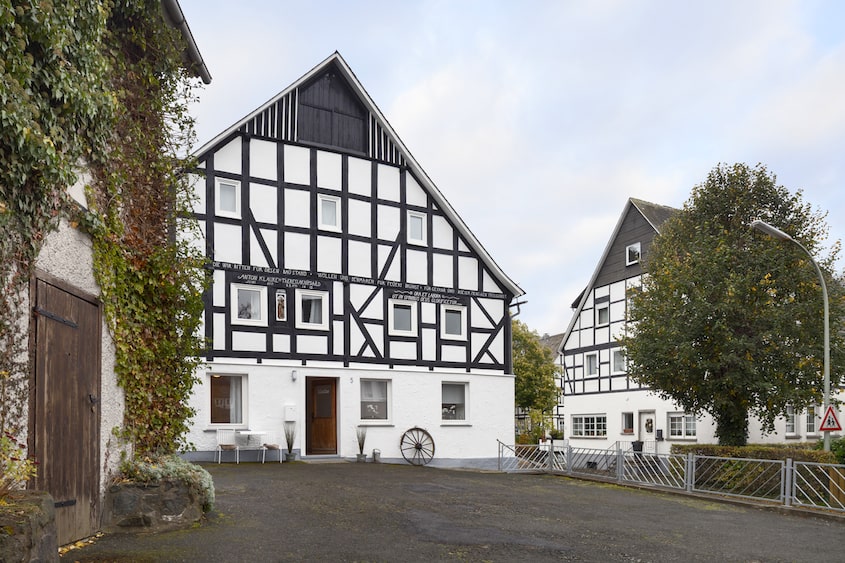 Historical House
Workation, Retreat, Workshops and Meetings
Sauerland, Germany
from 760 €
/ p.p. / Night
Co-working opportunities
available
High-Speed Internet
available
Self catering with kitchen
available
Non-smoking room
available
Recreational opportunities
available
Spa & wellness area
available
About the location
A 200 year old farmhouse with a lot of history and charm awaits you. A very special seminar house and group house for workation, retreat, workshops and seminars.
Here you will sleep
nine lovingly designed & individual guest rooms (four four-person rooms and five double rooms)
six modern bathrooms
Cooking and spending time together
two spacious common rooms
spacious property with garage, parking areas, terraces, the meadow with the old fruit tree population
For seminars we have a beamer, three flipcharts, three metaplan walls and a presentation case.
You can relax here
sauna
a private pool that cannot be seen from the outside
In winter, the longest downhill ski run of the Sauerland with the Hunau area is located here.
Location
In the mountainous Sauerland in summer directly on the hiking trail, in winter directly on the ski slope.
By car/bus
Kassel 117km 1h 43min
Cologne 133km 2h
By public transport
Meschede, Bahnhof/Busbahnhof
Map
FAQ
Why you should book with meetreet?
At meetreet, you receive additional services such as a direct contact person or simple contract processing. The prices vary in many cases depending on the season and the location's capacity.
Why should we make the inquiry with meetreet?
You have a direct contact person with us. The location receives all the necessary information and we connect you with the appropriate partners in the region. This saves you a lot of time in the research and you can start with a good feeling.
Is our inquiry binding?
No, with your inquiry, there is no obligation to book. However, you should only inquire if the location really fits your requirements. Obligation arises only when confirming the non-binding offer and singing contract with the location.