Back to the overview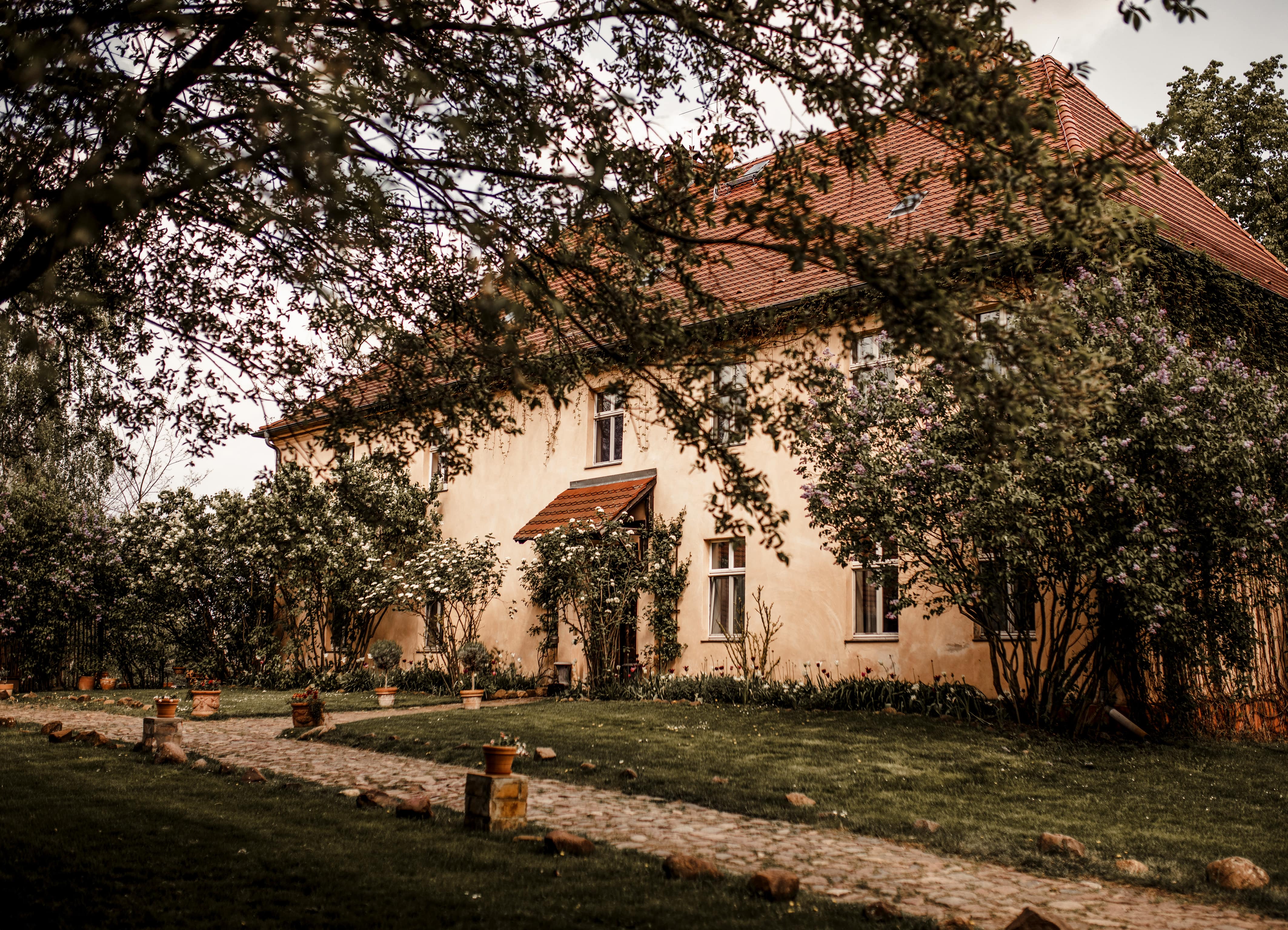 Team house in the nature
Offsite events in the nature
Brandenburg , Germany
Co-working opportunities
available
Self catering with kitchen
available
About the location
This will be your accommodation
A place of tranquility in the greenery. Surrounded by fields, forests and lakes, the estate is a place where people meet.
Work during the day, grill together in the evening and sit around the campfire. This location has numerous partners to support you in your planning (e.g. catering, trainers, activities).
12 individually furnished apartments offer space for up to 36 people. (Apartments available as shared rooms)
The farm is far enough away from the city to escape its influence, but close enough to stay connected. This is the place to be if you want to find expansiveness in your thoughts, to focus and clear your mind for creativity.
On 65sqm it is easy to work and in the lounge, in the back, you can sit with up to 20 people at the wooden table. Sufficient possibilities for smaller rounds.
Meeting room 1:
Approx. 65sqm
for up to 20 people

Meeting room 2 (Apartment 12):
Approx. 70sqm
for up to 10 person
The old brick barn and the half-timbered stable (350sqm 70-100 persons) have also been converted into meeting rooms.
Where modernity and tradition meet, something new, something exciting is created. #meetoutsidethebox
This will be your workspace
Auf 65qm lässt sich es sich gut arbeiten und in der Lounge, in hinteren Teil, kann man mit bis zu 20 Personen am Holztisch sitzen. Ausreichend Möglichkeiten für kleinere Runden.
Meetingraum 1:
Ca. 65qm
Tisch für 20 Personen

Meetingraum 2
(Ferienwohnung 12):
Ca. 70qm
Tisch für ca. 10 Personen

Die alte Backsteinscheune und der Fachwerkstall (350qm 70-100 Personen) wurden ebenfalls zu Veranstaltungsräumen umfunktioniert.
Eat & Drink Options - how we take care
Die Gastgeber kümmern sich gerne um euch bzgl. Cateringpartnern. Darüber hinaus könnt ihr euch hier selbst versorgen.
This is how you can get active
Tagsüber arbeiten, abends gemeinsam grillen und am Lagerfeuer sitzen. Diese Location hat zahlreiche Partner*innen um euch bei der Planung zu unterstützen (z.B. Catering, Trainer*innen, Aktivitäten).
Location
Nearby Brandenburg
Main train station: Berlin (1h 26Min. minutes drive)
Map
FAQ
Why you should book with meetreet?
At meetreet, you receive additional services such as a direct contact person or simple contract processing. The prices vary in many cases depending on the season and the location's capacity.
Why should we make the inquiry with meetreet?
You have a direct contact person with us. The location receives all the necessary information and we connect you with the appropriate partners in the region. This saves you a lot of time in the research and you can start with a good feeling.
Is our inquiry binding?
No, with your inquiry, there is no obligation to book. However, you should only inquire if the location really fits your requirements. Obligation arises only when confirming the non-binding offer and singing contract with the location.