Back to the overview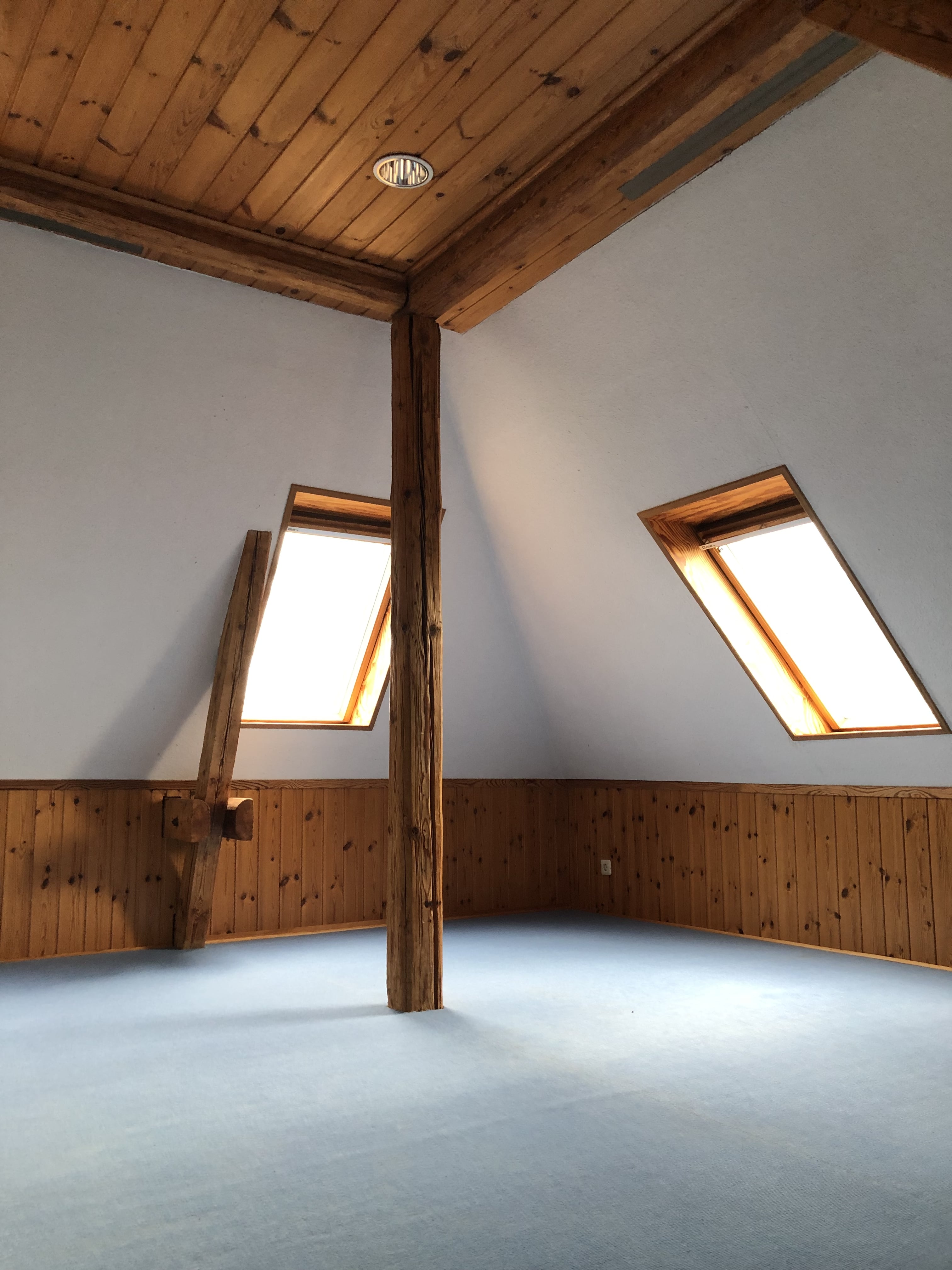 Exclusive House with a fireplace
Gruppenunterkunft für Offsites & Retreats
Nordrhein-Westfalen, Germany
Self catering with kitchen
available
High-Speed Internet
available
Charging station
available
Co-working opportunities
available
Recreational opportunities
available
Non-smoking room
available
About the location
Check out this beautiful place to stay, learn, teach, share, meet and much more.
Yoga and meditation retreats, bodywork - the house is perfect for retreats.
With the idyllic, wild garden out front just right for a retreat & offsite.
Sleeping here
On the 1st and 2nd floors (unfortunately not barrier-free) are the dormitories.
There is room for up to 23 people in eight mostly multi-bed rooms. Extra sleeping mattresses can be provided.
1 x single room
3 x double rooms
4 x multi-bed rooms with 3 to 5 beds
The house is only rented to one group at a time. So you have everything for yourselves!
Here you can meet, cook & work
a common room with sofas and a wood stove
a spacious, cozy group dining room with adjoining kitchen for self-catering
90 sqm light-flooded group room
Groups are welcome to bring a cook. Our hosts have contacts to cooks - also vegan & vegetarian.
Highlights directly on site
There is a fireplace directly in the garden.
At this place you can not only hike and bike, but also enjoy the natural swimming pool (only a few minutes walk away).
Location
On the eastern border of NRW not far from Kassel in the countryside.
Arrival by public transport
Kassel 1h37min
Bielefeld 3h
Arrival by car
Kassel 40min
Bielefeld 1h
Map
FAQ
Why you should book with meetreet?
At meetreet, you receive additional services such as a direct contact person or simple contract processing. The prices vary in many cases depending on the season and the location's capacity.
Why should we make the inquiry with meetreet?
You have a direct contact person with us. The location receives all the necessary information and we connect you with the appropriate partners in the region. This saves you a lot of time in the research and you can start with a good feeling.
Is our inquiry binding?
No, with your inquiry, there is no obligation to book. However, you should only inquire if the location really fits your requirements. Obligation arises only when confirming the non-binding offer and singing contract with the location.