Back to the overview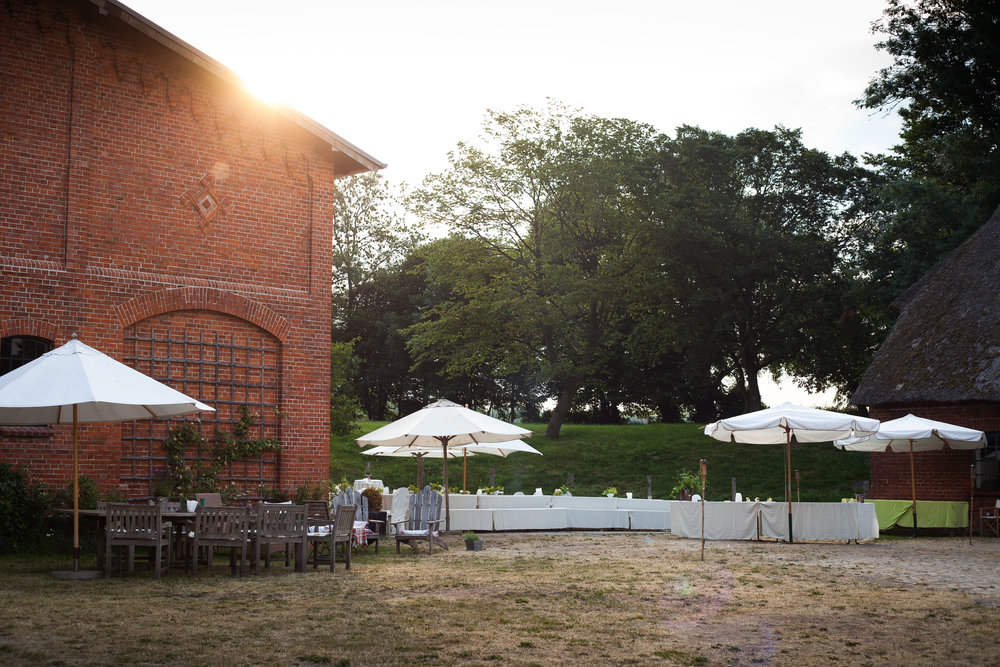 Stylish country house & manor
Offsite location on the outskirts of Lübeck
Lübeck, Germany
Recreational opportunities
available
Co-working opportunities
available
Spa & wellness area
available
About the location
Once used as a goose barn, the barn is now a unique, enchanted hideaway for friends, family and guests of the north.
With sweeping views over meadows and fields, you are awakened in the morning by the rooster. Sheep and cows characterize the rural peace, just outside the gates of Lübeck.
What you should know:
The guest house is connected to the farm.
The entrance area opens into a large courtyard lounge with a spacious dining area.
The open kitchen offers a view over the fields.

The guest house consists of two floors, with 2 bedrooms on the first floor and 3 spacious, light-filled bedrooms on the 1st floor. Four of the double rooms have ensuite bathrooms. Additional hotels can be connected for larger meetings.
Teams meet on the spacious courtyard area and you come together while cooking together in the fully equipped kitchen or let yourselves be spoiled by the high-quality and regional catering.
The location offers many retreats for focused work, but also brings larger teams together.
Rural idyll and exclusive atmosphere come together here. The spacious outdoor area invites you to enjoy a barbecue together. #meetoutsidethebox
Location
Located in the south of Lübeck on the outskirts of the city.
Arrival by car
Via the B207 ideally connected to the A20 and the A1
Lübeck - 13min
Hamburg - 58min
Arrival by public transport
Lübeck main station - 28min
Hamburg HBF - 1h35m
Map
FAQ
Why you should book with meetreet?
At meetreet, you receive additional services such as a direct contact person or simple contract processing. The prices vary in many cases depending on the season and the location's capacity.
Why should we make the inquiry with meetreet?
You have a direct contact person with us. The location receives all the necessary information and we connect you with the appropriate partners in the region. This saves you a lot of time in the research and you can start with a good feeling.
Is our inquiry binding?
No, with your inquiry, there is no obligation to book. However, you should only inquire if the location really fits your requirements. Obligation arises only when confirming the non-binding offer and singing contract with the location.