Back to the overview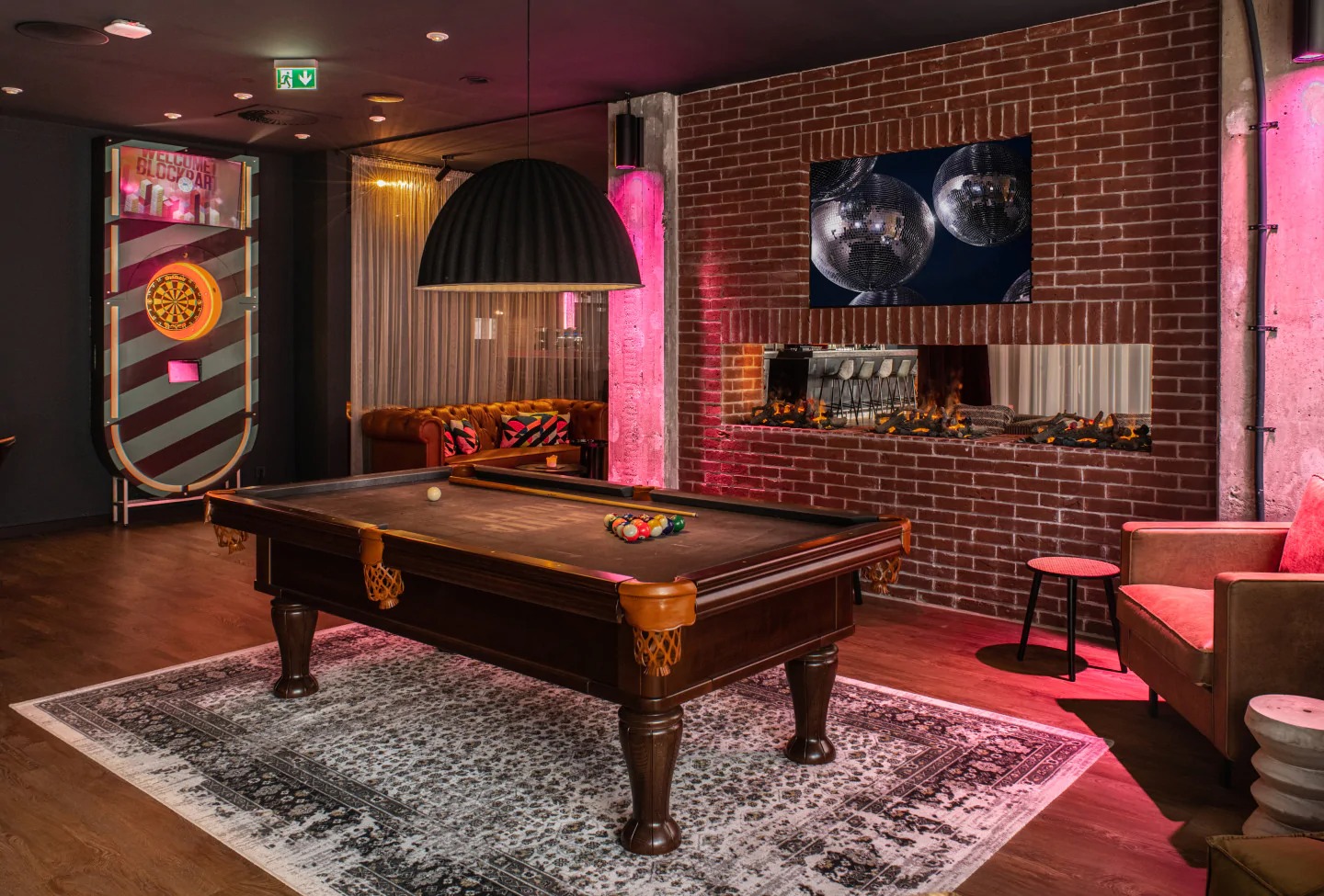 Boutique Hotel
Co-working area and pool table
Bremen, Germany
Co-working opportunities
available
Non-smoking room
available
Self catering with kitchen
available
High-Speed Internet
available
About the location
Stop by the hotel lounge, meet locals and enjoy your group experience.
You want to cook together? Our shared kitchen is unique and a highlight for any team event.
Here is where you sleep
148 rooms on 6 floors designed with local drawings from Bremen.
It is spacious, does not know cigarette smoke and offers toiletries and hairdryer in the bathroom. WLAN? Fast and free of charge.
Are you looking for a spacious room? With a fully equipped kitchenette including a hot plate, cooking utensils, as well as a fold-out dining area, the apartment really is the perfect place to arrive and brainstorm.
Lounge & Regional Dining
You'll experience more than a restaurant in the lounge. It's an all-rounder, and it's 24/7. You come to your new living room with a little something extra. Read books, meet people, discover games. The best part: our food will make you smile. Eating in Bremen couldn't be better. Get a pizza in the evening, play billiards and fall in love ... with our desserts. Whenever you like.
Co-Working & Meetings
Take a seat in the hotel lounge or rent the available meeting rooms. A total of five rooms for up to 300 people are at your disposal.
You need a short break? Then we recommend a relaxing coffee and a game of table tennis or darts in the breakout lounge.
A comfort zone for explorers? That would really be the best of both worlds!
Location
15 minutes from the city center of Bremen.
By car/bus
Hamburg 116km 1h 10min
Berlin 384km 3h 50min
By train
Hamburg 1h 25Min
Berlin 3h 31min
FAQ
Why you should book with meetreet?
At meetreet, you receive additional services such as a direct contact person or simple contract processing. The prices vary in many cases depending on the season and the location's capacity.
Why should we make the inquiry with meetreet?
You have a direct contact person with us. The location receives all the necessary information and we connect you with the appropriate partners in the region. This saves you a lot of time in the research and you can start with a good feeling.
Is our inquiry binding?
No, with your inquiry, there is no obligation to book. However, you should only inquire if the location really fits your requirements. Obligation arises only when confirming the non-binding offer and singing contract with the location.