Back to the overview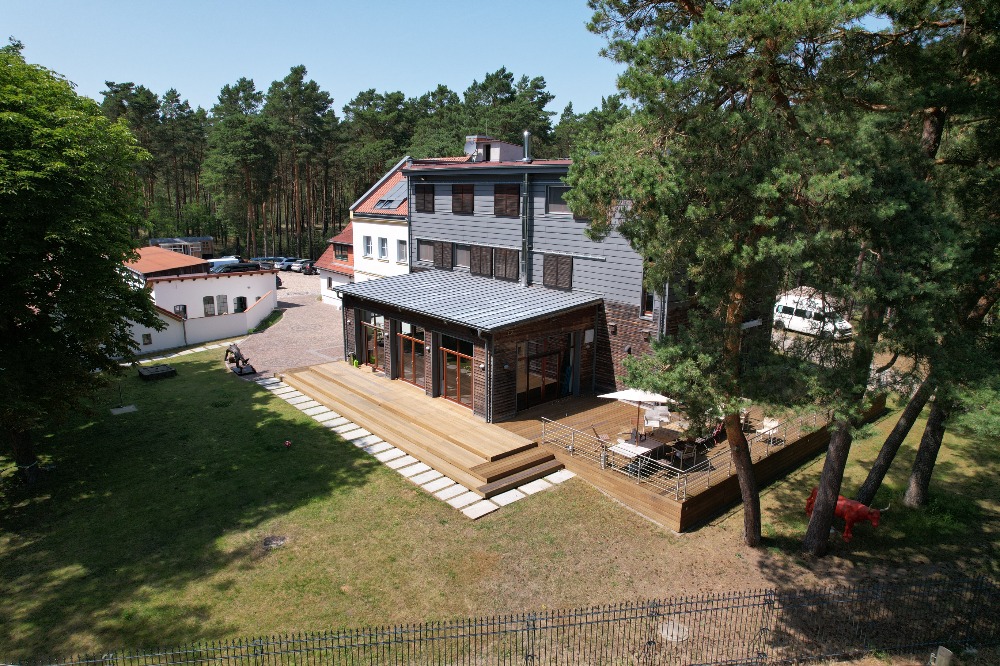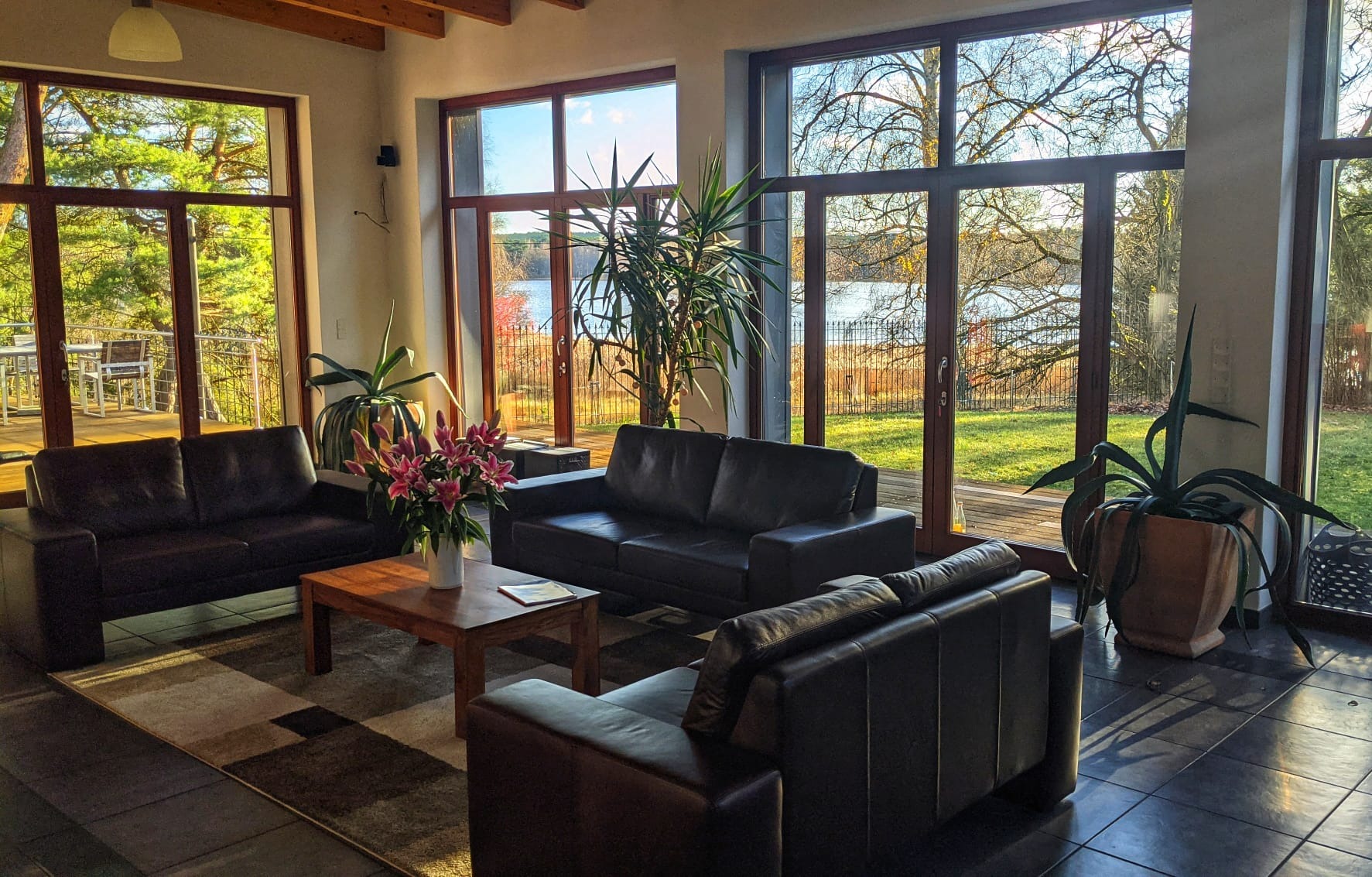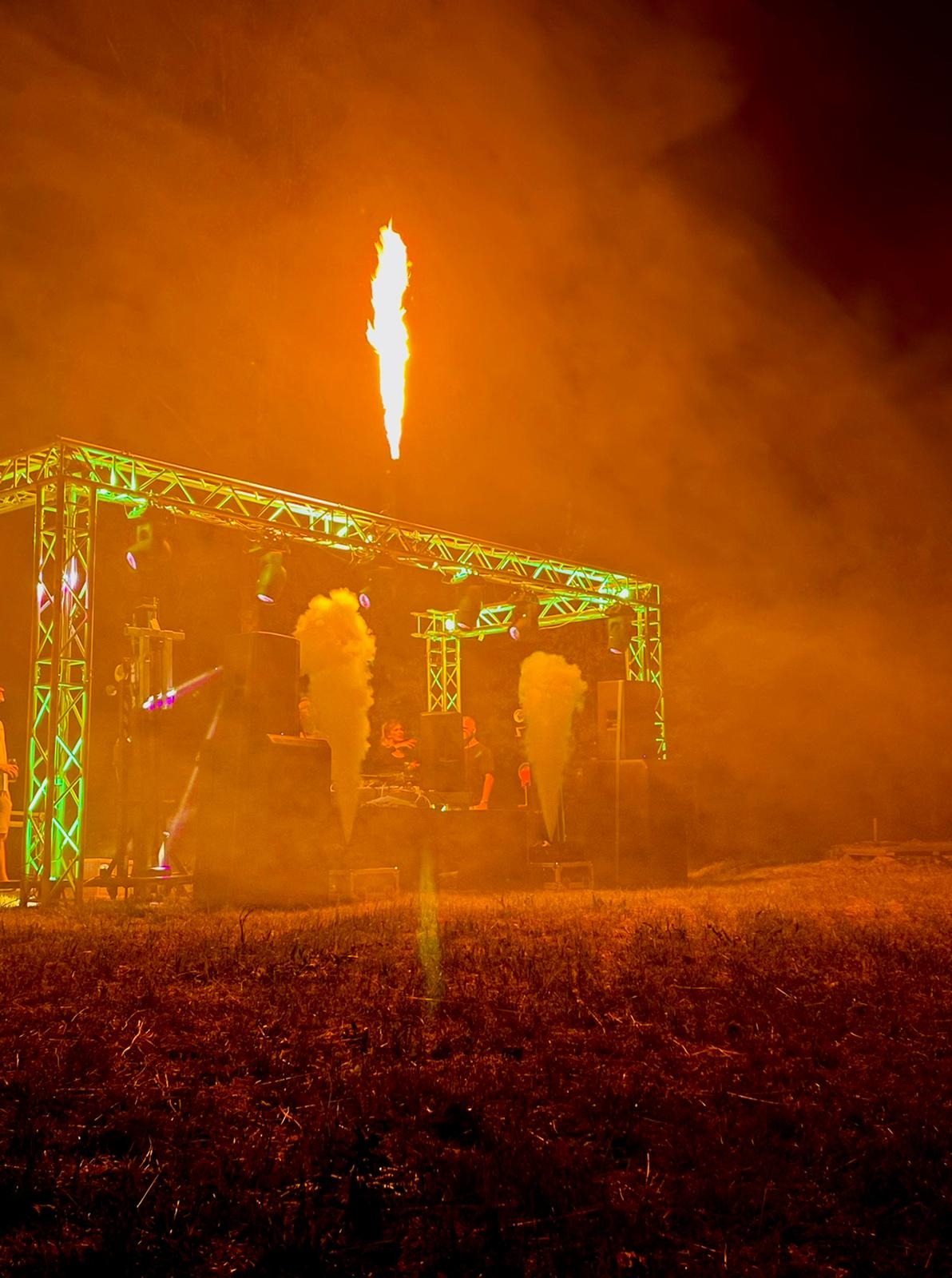 Forest & lake - house of diversity
Team Offsites and Retreats nearby Berlin
Wendisch Rietz, Germany
Spa & wellness area
available
Recreational opportunities
available
Co-working opportunities
available
Non-smoking room
available
Charging station
available
Self catering with kitchen
available
About the location
This will be your accommodation
A stay in our meeting house casually and incidentally achieves considerably more than conventional training courses in standard hotels or distracting in-house training, which often takes place in cool rooms.
We attach importance to the use of organic and fair trade products and always pay attention to sustainability and environmental friendliness.
The infrastructure in our Diversity Lab has been developed as an optimal learning environment with a recreational factor.
This will be your workspace
We offer the perfect space for your next event, team offsite or meeting! Whether you are planning a small yoga class with only three people or a large conference with 40 participants - we have the right event spaces for you.
Our rooms are equipped with everything you need for a successful event: mobile whiteboards and flipcharts, LED TV, sound system and beverage station. The light-flooded rooms offer different table and chair set-up options to meet your individual needs.
Eat & Drink Options - how we take care
Catering at our team retreats is a true expiernece for the senses and will make even the most hardened meat lovers go into raptures. We offer a diverse selection of fresh, seasonal and local ingredients.
A full catering including snacks, coffee & cake etc. for in between meals will be offered from us.
All our dishes are prepared with the care and attention to detail to provide you with an unforgettable taste experience.
This is how you can get active
Those seeking relaxation can discover the 15,000-square-meter property, use rental bikes for a bike ride to Lake Scharmützel, take a canoe right outside the front door to one of the nearby restaurants, or make themselves comfortable at sunset on the large terrace overlooking the lake.
Private beach volleyball court, own jetty to swim in the lake, table football, air field hockey, table tennis or darts? Let´s start the fun part with your team. You rather prefera sauna? Or maybe you want to go for a walk in the woods, go on a herb or mushroom hike, or browse through our in-house library?
Everything is possible here.
Location
Not far from the southeastern city limits of Berlin is a dream. Deeply hidden in the middle of a nature park, idyllically nestled in the green velvet of vast forests. 15,000sqm of privacy and freedom.
By car/bus
Directly in front of our door stops the Lininenbus (reservation in advance necessary)
Map
FAQ
Why you should book with meetreet?
At meetreet, you receive additional services such as a direct contact person or simple contract processing. The prices vary in many cases depending on the season and the location's capacity.
Why should we make the inquiry with meetreet?
You have a direct contact person with us. The location receives all the necessary information and we connect you with the appropriate partners in the region. This saves you a lot of time in the research and you can start with a good feeling.
Is our inquiry binding?
No, with your inquiry, there is no obligation to book. However, you should only inquire if the location really fits your requirements. Obligation arises only when confirming the non-binding offer and singing contract with the location.