Back to the overview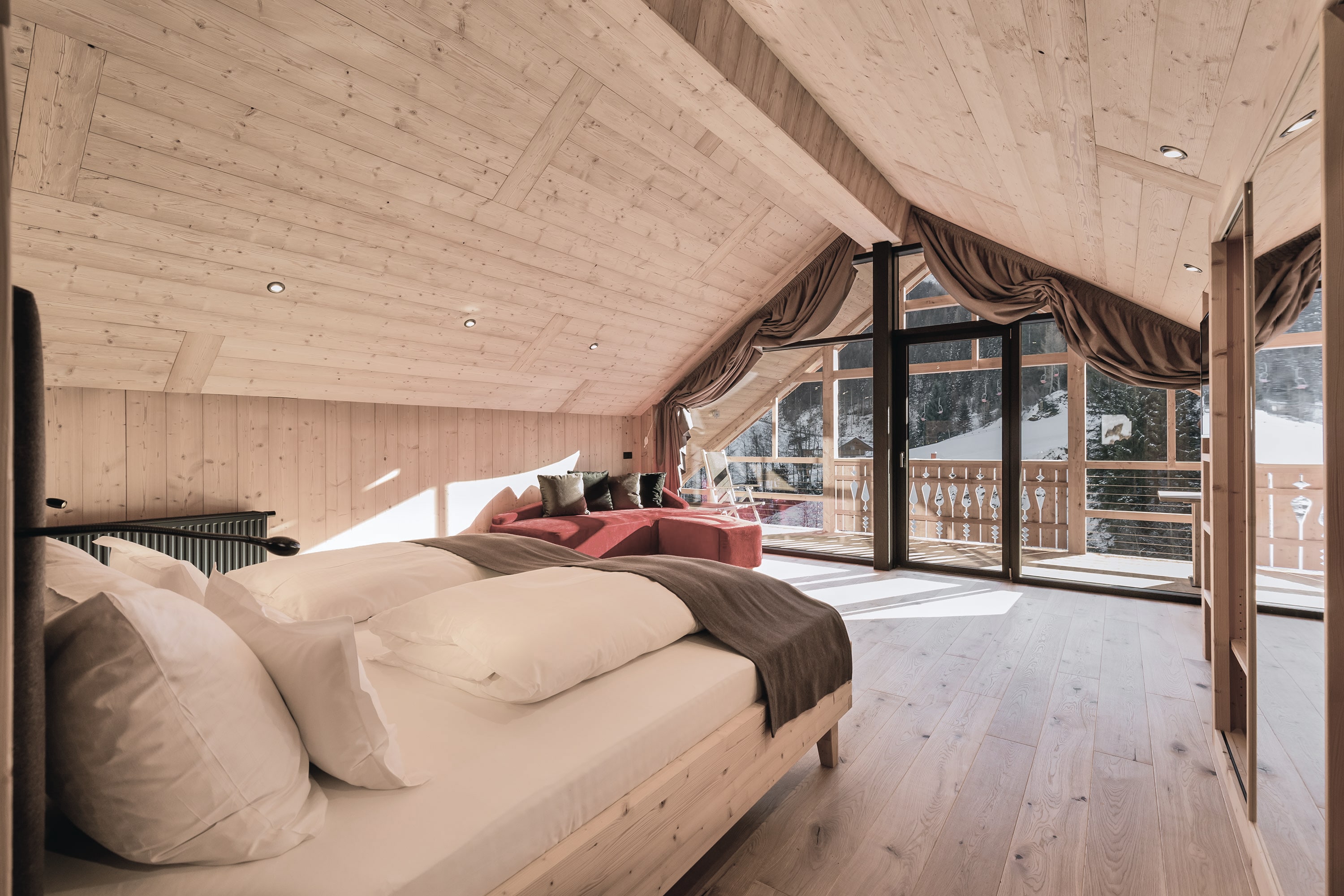 Hotel & Lodges
Exclusive meeting & wellness hotel in nature
Südtirol, Italy
from 230 €
/ p.p. / Night
Spa & wellness area
available
Recreational opportunities
available
Co-working opportunities
available
Non-smoking room
available
Charging station
available
High-Speed Internet
available
Self catering with kitchen
available
About the location
Here you can let your ideas run free. Fill up on motivation and long-lasting training.
As a conference and congress hotel in Italy, the Hotel & Lodges provide the perfect setting for results that are worth seeing. The 70 m2 seminar room offers space for up to 40 creative minds to exchange ideas and brainstorm. A laptop, projector, audio system, microphones, DVD and SAT system for TV as well as a screen and flipchart are available.
After the barrage of ideas, the participants can relax in a comfortable place, move around in the mountains and enjoy the input.
Would you like to use the venue with pizzeria as a private disco or reserve the wine cellar for an exclusive aperitif? If you rent the whole hotel, all doors are open to you.
The Italian pizzaiolo prepares fantastic pizzas in the wood-fired oven for all pizza lovers. The menu is always based on regional ingredients, combined with extraordinary ideas and full of new creations.
Location
South Tyrol right next to the valley station of the Ratschings-Jaufen ski and hiking area.
Map
FAQ
Why you should book with meetreet?
At meetreet, you receive additional services such as a direct contact person or simple contract processing. The prices vary in many cases depending on the season and the location's capacity.
Why should we make the inquiry with meetreet?
You have a direct contact person with us. The location receives all the necessary information and we connect you with the appropriate partners in the region. This saves you a lot of time in the research and you can start with a good feeling.
Is our inquiry binding?
No, with your inquiry, there is no obligation to book. However, you should only inquire if the location really fits your requirements. Obligation arises only when confirming the non-binding offer and singing contract with the location.