Back to the overview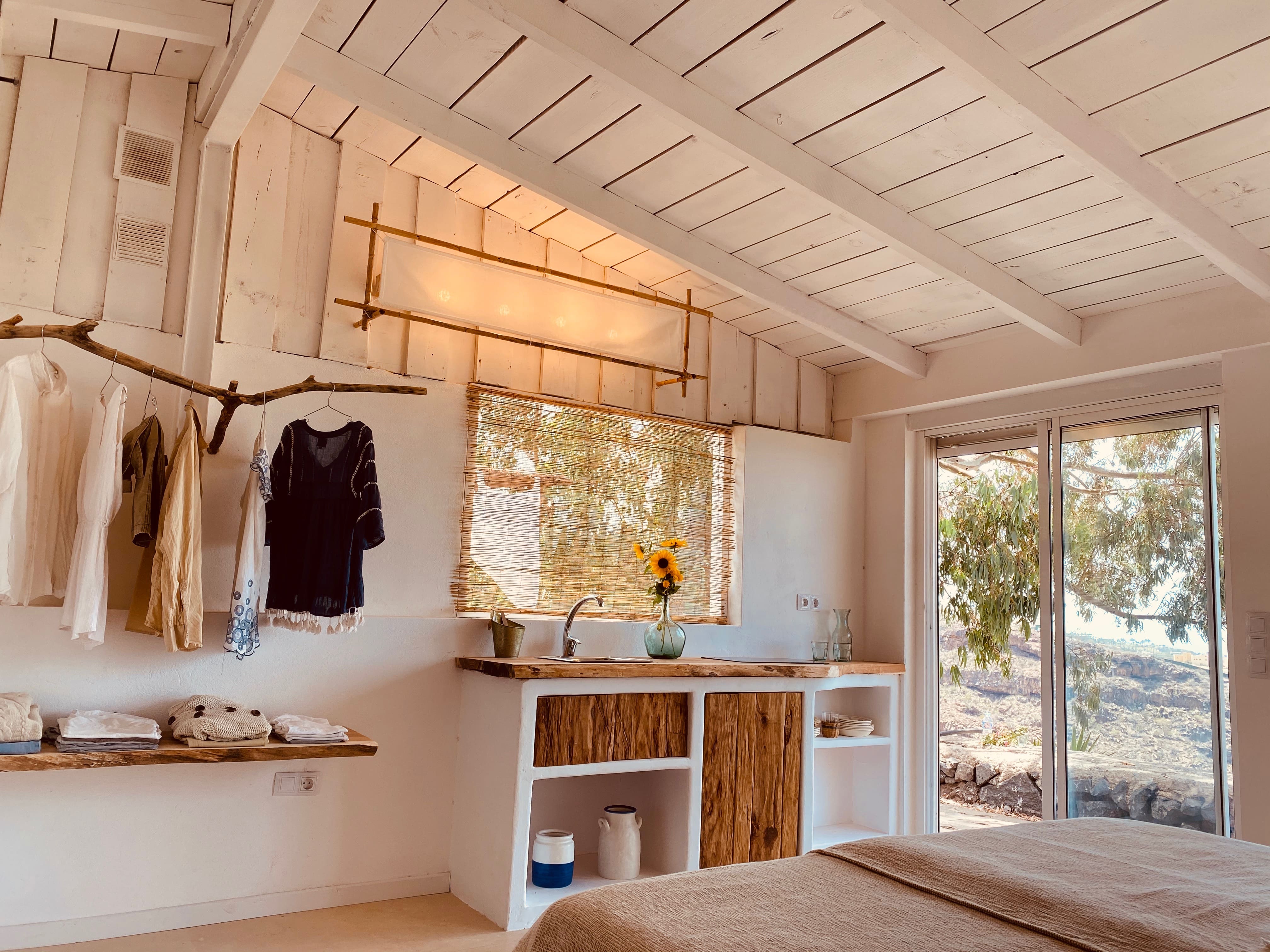 Finca Chiratal - Tropical Nature Lodge
Finca Chiratal Company Retreat Location in Tenerife
Teneriffa, Spain
Recreational opportunities
available
Non-smoking room
available
Co-working opportunities
available
Spa & wellness area
available
Self catering with kitchen
available
High-Speed Internet
available
About the location
It's all about connecting people. This mission is lived out at Finca Chiratal. Sustainable catering, mostly from our own garden, and genuine hospitality are what you will experience at this special place.
This location promises real peace and quiet and a life close to nature for your team. Focus on the important things, but also enjoy some time out by the pool or on the nearby beach.
The resort can be booked exclusively for your team. A maximum of 28 beds are available, with single rooms accommodating a total of 14 people.
The meeting room exudes tropical and simple ambience. Connect with nature and develop new perspectives and ideas.
Here you can read a detailed travel report. Here the matching video with impressions of the location.
Location
On the mountainous Atlantic island of Tenerife, reachable by plane. The airfares are between 150 - 250 € p.p. (economy) and numerous cities are regularly approached. From the south airport it is only about 35 minutes to the location, which will gladly pick you up at the airport.
Arrival by plane
Madrid-Tenerife(2h55min)
Barcelona-Tenerife(3h25min)
Paris-Tenerife(4h15min)
London-Tenerife(4h25min)
Frankfurt-Tenerife(4h50min)
Berlin-Tenerife(5h25min)
On the island
Airport to location 35min by car
8min to Guia de Isora
12min to San Juan beach
Map
FAQ
Why you should book with meetreet?
At meetreet, you receive additional services such as a direct contact person or simple contract processing. The prices vary in many cases depending on the season and the location's capacity.
Why should we make the inquiry with meetreet?
You have a direct contact person with us. The location receives all the necessary information and we connect you with the appropriate partners in the region. This saves you a lot of time in the research and you can start with a good feeling.
Is our inquiry binding?
No, with your inquiry there is no obligation to book. However, you should only inquire if the location really fits your requirements. Obligation arises only when confirming the offer and singing contract with the location.